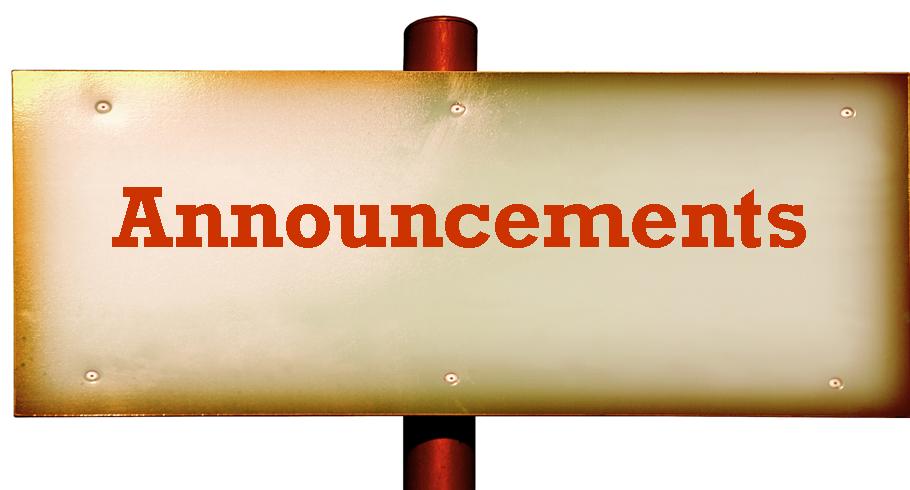 Dr. Muhammad Arif Butt
Assistant Professor,
Department of Data Science,
University of the Punjab, Quaid-i-Azam (New) Campus, Lahore, Pakistan.
Website: http://arifbutt.me
Email: arif@pucit.edu.pk & arifpucit@gmail.com
YouTube Channel: https://www.youtube.com/c/LearnWithArif/playlists
ORCID ID: 0000-0002-7045-7618
Office Telephone: +92-(0)42-111-923-923 Extension: 133
Cell. Phone: +92-(0)321-4456454
(Updated: July 01, 2022)
Summary
Dr. Muhammad Arif Butt is an Assistant Professor at University of the Punjab, since 2008.
His academic, teaching, administrative and entrepreneurial experience span over 32 years
He has served as In-Charge /Principal of the largest constituent College of University of the Punjab having 185 faculty and staff members and a student body of over 2500.
As Chief Security Officer planned and executed security to over 45000 on-campus students and 7000 employees located at 5 campuses of the University having a total area of 1800 acres.
Annual funds management of over 300 million.
CEO of a startup having 30+ employees and corporate management of over 20 million per year.
1st position and University Gold Medal both in undergraduate and graduate degrees.
Served in the Armed Forces of Pakistan as an officer and has the honor of serving as an instructor at the School of Infantry and Tactics Quetta – a prestigious training institute of Pakistan Army.
Academic Qualifications
| | | | |
| --- | --- | --- | --- |
| Examinations | Institutions | Year | Division |
| PhD (CS) | University of the Punjab Lahore Pakistan | 2019 | 1st |
| MPhil (CS) | University of the Punjab Lahore Pakistan | 2009 | 1st (Gold Medal) |
| MSc (CS) | University of the Punjab Lahore Pakistan | 2005 | 1st (Gold Medal) |
| Graduation | Pakistan Military Academy Kakul | 1989 | 1st |
| Intermediate | Govt. Science College Lahore | 1986 | 1st |
| Matriculation | Don BosCo High School Lahore | 1985 | 1st |
Experience / Employment History (32 years of professional experience)
| | |
| --- | --- |
| 2020 – to date | Assistant Professor – Department of Data Science – University of the Punjab – Lahore – Pakistan |
| 2018 – 2020 | Worked as Incharge/Principal Punjab University College of Information Technology. University of the Punjab Lahore Pakistan |
| 2008 – 2018 | Assistant Professor – Punjab University College of Information Technology. University of the Punjab Lahore Pakistan |
| 2005 – 2008 | Lecturer – Punjab University College of Information Technology. University of the Punjab Lahore Pakistan |
| 2002 – 2005 | Project Manager Star Solutionz Lahore Pakistan |
| 2000 – 2002 | Project Manager Gates College of Computer Science & Software Engineering Lahore |
| 1989 – 2000 | Served at different field staff and instructional appointments in Pakistan Army |
Awards / Achievements
University gold medal in MPhil (Computer Science) from Punjab University College of Information Technology, University of the Punjab, Lahore, Pakistan
University gold medal in MSc (Computer Science) from Punjab University College of Information Technology, University of the Punjab, Lahore, Pakistan
Ranked among the top three best teachers throughout the teaching carrier at Punjab University College of Information Technology, University of the Punjab
Over 200 highly ranked/viewed video lectures on six different subjects available on YouTube channel https://www.youtube.com/c/LearnWithArif/playlists
During the stay in uniform, have the honor to serve in the snowy mountains of Kashmir and Siachin
During the stay in uniform, served as instructor at School of Infantry & Tactics Quetta, Pakistan
Research & Publications
Books
A. Butt (2010), Taxonomy of IDS: Intrusion Detection using System Call Sequence, VDM Verlag Dr. Müller, ISBN: 3639294092
Journal Articles
M. A. Butt, Z. Ajmal, Z. I. Khan, M. Idrees, Y. Javed, , "An In-Depth Survey of Bypassing Buffer Overflow Mitgation Techniques", Appl. Sci., vol. 12, no. 13, pp. 1-30, 2022 (I.F 2.838, HEC W Category)
M. A. Butt, M. Idrees, and Muhammad Saleem Raza, "Designing Fuzzy Logic Controller for UNIX Fuzzy find Command", VFAST Transactions on Software Engineering, vol. 10, no. 2, pp 17-26. 2022, ISSN 2411-6246 (HEC Y Category)
H. R. Ahmad, M. Idrees, A. Ahmad, M. A. Butt, S. Shahzad, M. Shahzad, "Unification of Programming Languages", Webology, ISSN 1735-188X, vol. 19, no. 3, pp. 423-457, 2022 (HEC Y Category)
A. Sohail, M. I. Tariq, S. Ali, M. A. Butt, M. Ismail, and F. Ahmad, "Diabetic Patient's Behavior Observation on Social Media Using Active Surveillance", Journal of Intelligent & Fuzzy Systems, DOI: 10.3233/JIFS-219297 vol. Pre-press, pp. 1-16, 2022 (HEC X Category)
M. Idrees, M. A. Butt, and A. Ahmad, "Unification of Programming Languages, A Step Towards Visual Programming", International Journal of Next-Generation Computing, vol. 12, no. 4, pp. 507-517, 2021 (HEC Y Category)
M. Idrees, A. Ahmad, M. A. Butt, and H. M. Danish, "Controlling PowerPoint using Hand Gestures in Python", Webology, ISSN 1735-188X, vol. 18, no. 6, pp. 1372-1388, 2021 (HEC Y Category)
A. Sohail, A. Haseeb, M. Rehman, D. D. Dominic, and M. A. Butt, "An Intelligent Graph Edit DistanceBased Approach for Finding Business Process Similarities", Computers, Materials & Continua, vol. 69, no. 3, pp. 3603-3618, 2021 (I.F 4.89, HEC W Category)
A. Ahmad, M. Idrees, M. A. Butt, and H. M. Danish, "BBVPL: A Block-Based Visual Programming Language Built on Google's Blockly", International Journal of Advanced Trends in Computer Science and Engineering, vol. 10, no. 3, pp. 2524-2532, 2021 (HEC Y Category)
A. Sohail, D. D. Dominic, M. Hijji, and M. A. Butt, "Competency Driven Resource Evaluation Method for Business Process Intelligence", Computers, Materials & Continua, vol. 69, no. 1, pp. 1141-1157, 2021 (I.F 4.89, HEC W Category)
S. Habib, A. Ashraf, M. A. Butt, and M. Ahmad, "Medical Diagnosis Based on Single-valued Neutrosophic Information", Neutrosophic Sets and Systems, vol. 42, pp. 302-323, 2021 (HEC Y Category)
M. Akram, G. Ali, A. Butt, and J. C. R. Alcantud, "Novel MCGDM Analysis under m-Polar Fuzzy Soft Expert Sets", Neural Computing and Applications, https://doi.org/10.1007/s00521-021-05850-w, pp. 1-24, 2021 (I.F 4.774, HEC W Category)
G. Shahzadi, G. Muhiuddin, A. Butt, and A. Ashraf, "Hamacher Interactive Hybrid Weighted Averaging Operators under Fermatean Fuzzy Numbers", Journal of Mathematics, vol. 2021, pp. 1-17, 2021 (I.F 0.712, HEC Y Category)
A. Ashraf and M. A. Butt, "Extension of TOPSIS Method under Single-Valued Neutrosophic N-Soft Environment", Neutrosophic Sets and Systems, vol. 41, pp. 286-303, 2021 (HEC Y category)
N. Tahir, M. Asif, S. Ahmad, M. Sheraz, A. Malik, H. Aljuaid, A. Butt, and M. Rehman "FNG-IE: an improved graph-based method for keyword extraction from scholarly big-data", PeerJ Computer Science, https://doi.org/10.7717/peerj-cs.389, pp. 1-24, 2021 (I.F 3.091, HEC W Category)
M. Akram, G. Shahzadi, A. Butt and F. Karaaslan, "A hybrid decision making method based on q-rung orthopair fuzzy soft Information", Journal of Intelligent & Fuzzy Systems, https://doi.org/10.3233/JIFS-202336, pp. 1-16, 2021 (I.F 1.851, HEC W Category)
A. Sohail, K. Shahzad, P. D. Dominic, A. Butt, M. Arif and M. I. Tariq, "On Computing the Suitability of Non-Human Resources for Business Process Analysis", Computers, Materials & Continua, vol. 67, no. 1, 2021 (I.F 4.89, HEC W Category)
S. Habib, S. Wardat, A. Butt, M. Akram, F. Smarandache, "A Neutrosophic Clinical Decision-making System for Cardiovascular Diseases Risk Analysis", Journal of Intelligent & Fuzzy Systems, ISSN 1875- 8967, vol. 39, no. 5, pp. 7807-7829, 2020 (IF 1.851, HEC W Category)
A. Butt and M. Akram, "A new intuitionistic fuzzy rule-based decision-making system for an operating system process scheduler", SpringerPlus/SpringerOpen, vol.5, no. 1, pp. 1-17, 2016 (IF 1.130, HEC W Category)
A. Butt and M. Akram, "A novel fuzzy decision-making system for CPU scheduling algorithm", Neural Computing and Applications, ISSN 0941-0643, vol. 27, no. 7, pp. 1927-1939, 2016 (I.F. 4.774, HEC W Category)
M. Akram, S. Shahzad, A. Butt, and A. Khaliq, "Intuitionistic Fuzzy Logic Control for Heater Fans", Mathematics in Computer Science, ISSN 1661-8289, vol. 7, no. 3, pp. 367-378, 2013 (I.F. 0.76, HEC W Category)
Research Supervision
PhD Candidates under Supervision
PHDCSF16M005 – Muhammad Saad, "Adaptive Heterogeneous Resource Allocation of Containerized Infrastructure"
Graduate (MPhil) Thesis Supervised
MSCSF19M024 – Muhammad Ali Tariq, Fuzzification of Virtualized Resources in Cloud computing
MSCSF19M015 – Zarafshan Ajmal, "A Survey on By-passing x86-64 Buffer Over Flow Mitigation Techniques"
MSGSF16M013 – Muhammad Mubeen Maroof, "Fuzzy GIS Based Impart of Climate Charge on Agriculture Drought"
MSGSF17M011– Muhammad Nasir, "Assessment of urban Gentrification in engulfed villages of Lahore using GIS: A Case study of Gohawa Village"
MSCSF06M005 – Muhammad Saleem Raza, "Applying Fuzzy Decision-Making Models in Memory Management of Operating Systems"
Undergraduate (BS/MSc) Thesis/Projects Supervised
Najam-ul-Saqib, "GraphQL in Scope: An In-Depth Approach on How GraphQL APIs Can Be Exploited". 2020-2021
Amina Saif, Hadia Shafiq, "Elxion of Network Analysis, Penetration Testing and Vulnerability Exploitation". 2020-21
Huzaifa Khalid, Qurat-ul-Ain, "An In-depth Discussion on Stack Smashing via Buffer Overflow: Bypassing Mitigation Techniques on ARM, MIPS, x86-64". 2020-21
Najam-ud-Din, Abdul Hanan, Muhammad Harris, Muteeb Ahmed, "Silk OS: A Linux Distribution", June, 2020.
Sami Masood, Maryam Saif, Ahtisham, Komal Shahzadi, Samam Raza, "A survey on Open Source Teaching Operating System and Linux Loadable Kernel Modules", June 2020.
Ayesha Amer, Sameen Mehtab, Raveeha Kamran, Zain Rizwan, Zeeshan Tariq, "Survey and Exploitation of Computer System Vulnerabilities and By-passing Buffer Overflow", June 2020
. Talha Hanif, Faisal, Jahanzeb Khan, "IOT Based Irrigation and Fertilization system with Decision Support", June 2019
Muhammad Anas, Hamza Habib, Mutasim, Zain-ul-Abidin, Syed Uzair, "Fuzzified Vision Based Real Time Embedded Entrance Control System", June 2019
Waqas, Nabeela, Nabeel, Umer, "Teachers Book, A mobile App", June 2018
Adeel, Waqar, Farooq, "A Survey on Network and Web Security Infrastructures, Vulnerabilities and Intrusion Detection System", June 2018
Sana, Tehreem, Mariam, "PUCIT: IOT Based Smart Campus with Andorid Control", June 2018
Muhammad Mohsin, Anas, Abdullah Waheed, "The Virtual Guardian", June 2018
Asab Bashir, Ayaz Khalid, Haider Ali, Abdul Rehman, Adil Farhan, "Design of Campus Versioning System (CVS)", June 2017
Abdul Wahab, Muhammad Danish, "Accessing and Enhancing IT Infrastructure of an Organization", June 2017
Services
National Level
| | |
| --- | --- |
| Interviewing panel of Federal Public Service Commission (FPSC) Pakistan | Subject Specialist |
| Technical Education and Vocational Training Authority (TEVTA) Government of the Punjab | IT Advisor |
University Level
| | |
| --- | --- |
| Member Selection Board – University of the Punjab Lahore | Subject Specialist |
| Board of Faculty of Science | Member |
| Academic Council | Member |
| PU Convocation Committee | Member |
| Chief Security Officer | All Campuses |
| Board of Faculty of Computing and Information Technology (D/8591 dated 26/08/2021) | Member |
Department Level
| | |
| --- | --- |
| Incharge/Principal – PUCIT | – |
| Departmental Doctoral Program Committee | Member |
| Departmental Tenure Review Committee (DTRC) | Member |
| Departmental Purchase Committee | Chairman |
| Board of Studies | Member |
| Program Team for Self-Assessment Report (QEC) | Chairman |
| Financial Aid Committee | Member |
| Disciplinary Committee | Chairman |
| Graduate Admission Committee | Chairman |
| Undergraduate Admission Committee | Chairman |
| Degree Coordinator (Computer Science) | – |
| Unfair Means Committee | Member |
| Domain Head Operating System and Computer Architecture | Chairman |
| College Council | Member |
| Sports Society | Chairman |
| Security Committee PUCIT Old Campus | Chairman |
| Dress Code Committee | Chairman |
Courses Taught
Graduate level courses
| | |
| --- | --- |
| Code | Course Title |
| CS-525 | Advanced Operating Systems |
| CS534 | Advanced Computer Architecture |
| DS-522 | Tools and Techniques for Data Science * |
Undergraduate courses
| | |
| --- | --- |
| Code | Course Title |
| CS-325 | Operating Systems * |
| CS-321 | System Programming * |
| CMP-120 | Digital Logic Design |
| CMP-223 | Computer Organization and Assembly Language Programming * |
| CMP-100 | Introduction to Computing |
| CMP-330 | Practical Inter-networking with UNIX TCP/IP * |
| CMP-140 | Programming Fundamentals with C/C++ |
* Developed Courses with Practical Hands on Labs
References
Prof. Dr. Muhammad Akram
Department of Mathematics,
University of the Punjab, Quaid-i-Azam (New) Campus,
Lahore,
Pakistan.
Email: makram@pucit.edu.pk, makrammath@yahoo.com
Cell. Phone: +92-(0)333-4510258
Prof. Dr. Syed Mansoor Sarwar
Vice Chancellor,
University of Engineering & Technology,
Lahore,
Pakistan.
Email: vc@uet.edu.pk
Cell. Phone: +92-(0)300-4172637